Fairy Bedroom Marvelous Room Design For the Kids
It is truly difficult to feel what kids want and discover out a beautiful style which is suitable for particularly the little ones that will please them. But don't worry, simply because this fairy bedroom is a large solution for you to captivate them. This fairy bedroom with fairytale themes is designed to appeal to small children. With this style, you can effortlessly make them think, what an unbelievable room it is. A tree with realistic leaves, flower lamps, mushrooms, birdhouses are adding a fantastic environment to this desing.
Everyone has different taste, and that often gets in the way of decorating your home after marriage. You each like different colors and styles, and the one room that should be your own private love nest becomes the object of bitter design battles. How can you work together to choose your bedroom furniture and accents so that you are both happy with the results?
Of course, the first word that comes to mind is compromise, which makes most people roll their eyes in disgust. To be honest, compromise is not always the right way to go. If you compromise, each party often ends up uncomfortable with some aspect of the design. He hates the ruffled curtains, and she hates the stately wrought iron beds and armchairs. There are better ways to go about coming to an agreement on your bedroom accents.
While it sounds like a difficult task, you should really consider nixing any ideas from either party that irritate the other. Instead, you need to focus on common likes and dislikes. This can be a long and tedious process, but you will come to a point where you can determine what will please you both. For example, neither of you likes the color pink, so there will be no rose, lilac, or other shade of pink in the comforter, on the pillows, or anywhere else in your bedroom. However, after browsing several catalogs offering metal bed furniture, wooden headboard accents, and every brass canopy bed you can imagine, and walking through several furniture and accessory stores, you find that you both like rust colored accents. Now, you can find a bed skirt and perhaps matching window shades in this color that please you both.
accessories, Bedroom, bedroom design, Decorating, modern
Modern Bedroom Design Ideas
Whether you've just shifted to your new home or wish to give a makeover to your old bedroom,you require some exclusive ideas to make your bedroom style stand out. So do you want a modern bedroom but do not know where to begin with all of the choices obtainable? That is a common stumbling block that most individuals face when planning this layout. When working with the modern design ıt's important that form follows function. This design and style will encourage the use of some accessories; nevertheless clutter requires to become avoided. Clean lines and neutral background tones that happen to be offset with bright colors and abstract styles that happen to be brought in through accessories and lighting are what sets this style apart from other well-liked designs. Even though bright colors are encouraged the overall really feel ın the room wants to be comfortable and inviting. Have fun with color when utilizing this style; this one with the few styles exactly where unusual choices enhance the overall feel of the room, so let your imagination run wild.
Modern Bedroom Design Ideas

Modern Bedroom Design Ideas

Modern Bedroom Design Ideas
Modern Bedroom Design Ideas

Modern Bedroom Design Ideas

Modern Bedroom Design Ideas

Modern Bedroom Design Ideas

Modern Bedroom Design Ideas
Modern Bedroom Design Ideas

Modern Bedroom Design Ideas

Modern Bedroom Design Ideas
living room decorating, living room decor, living room decorating ideas, decorating living rooms, decorate living room, living room decoration, living room decorations, living room decoration ideas, decoration for living room, living room decor ideas, interior decorating living room, decoration ideas for living room, interior decoration living room, interior living room decoration, living rooms decor, living rooms decoration, decoration of living room
Living Room Decoration
You may possibly feel that you simply have no idea what you like when it comes to decorating. But ın case you look a little, you'll find excellent tips. Check out the sources here for sources of decorating suggestions and inspiration.Have you ever been in the position of knowing which you just need to do something to your living room or bedroom, but don't know where to begin? Our sources of inspiration will guide you to ideas, pictures, and resources for beginning your decorating project.
A dolls house isn't just a doll house – it's a whole new world for the lucky little girls who get their own special little home. I got one when I was a sixties youngster and now that my granddaughter is old enough for her own dolls house I am back viewing that special little world.
It's just the same – furniture built to scale that is really too big on the scale. I've never seen one that can fit all of the dolls house furniture into the room that it's supposed to reside comfortably.

I guess that's part of the charm of a doll house.
It took quite an enjoyable while to choose but we bought a gorgeous wood and porcelain 7 piece bathroom set last week with Beth's birthday money. Bath, shower cubicle, toilet, set of drawers, towel rail, mirror and basin, they looked really good even though they were in Beth's favourite colour pink. As the bathroom walls are green Beth has decided that we need to redecorate soon.
We got home from town and got down to the serious business of furnishing the bathroom and no matter what we did we couldn't fit all of the furniture in. After several unsuccessful attempts we decided to put the shower cubicle in the main bedroom. Beth wasn't happy with that, she said that the bed would get wet and daddy doll wouldn't be able to get out of bed on his own side.
She hadn't noticed that daddy doll was too big for the bed and I wasn't about to break that bubble!
I suggested that we leave the bath out, have a modern bathroom with only a shower. Beth said that we couldn't do that because there would be nowhere for the children dolls to play with their boats and ducks. I saw her point if the dolls house and it's dolls were part of the real world but you can't help but humour 6 year old girls.
You just moved into your first house and now are starting to get things in place in the different rooms. When you start doing your bedroom, you realize that your furniture does not really match the new digs because it's a hodgepodge of old stuff from college and apartment living. If this is the case, then it's probably time that you invested in some new bedroom furniture for your new grown up space.
What's nice about bedroom furniture is that there are actually a lot of options to choose from in terms of style. For example, there are many, many different styles to choose from starting with those that have a modern feel featuring a clean look with stunning symmetrical lines and rich finishes like espresso or black. Another style option are those that have more of an antique feel with delicate ornamentation and accenting. In addition to the modern and antique style choices, there are many others as well including those that are more traditional with simple appearance, others that have more of a country feel, some that are contemporary, and there are even ones that combine styles known as transitional options.
The choices don't just stop with style when it comes to bedroom furniture given that there are also a wide variety of designs and types that they are offered in as well. Like, believe it or not, there are a slew of dressers that you can get for your space, including ones that are tall and skinny, others that are shorter and longer, and some that kind of have elements of both. Dressers are great for if you have a lot of clothes that you need to fold and store away. If you need even more space for clothes, nightstands with drawers are always a good choice as well.
 London House With a French Style Interior Design
French architecture always comes having a uniqueness of its own, having a unitary color scheme setting it past others. Conveying the same feel and cloaked in a white expanse is this beautiful abode with chic interiors for those craving for serenity. It is possible to also notice the azure and sea green hues tagging in with overall pasty interiors. Cool fireplaces, meandering stairways, chic furnishings, vintage woodwork, and a well-equipped kitchenette indicate toward impressive home economics.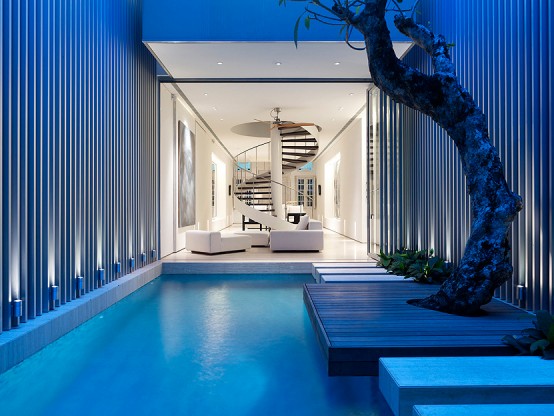 This house is one of the greatest examples of modern and minimalist house design in Singapore. Even though it's so contemporary it also is very well balanced with nature. The concept of the design is to create open and filled with light living space which also has some privacy. The first floor has glazed walls that leads directly to the pool. This pool with a garden near by separates house for two pieces and is a perfect place to relax and spent time with friends and family. The entire second floor in the main section of the house is allocated for a master bedroom/study space with an en suite bathroom. The interior is done in minimalist style with modern materials and hidden TV and music appliances.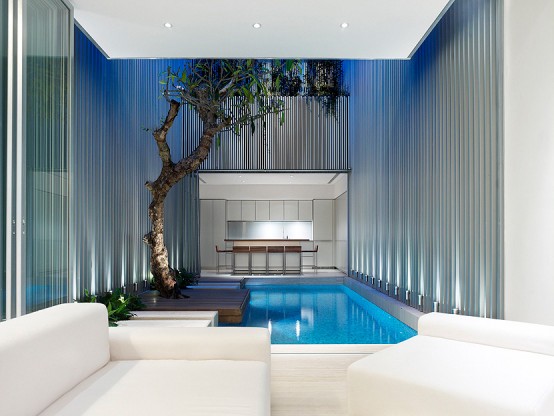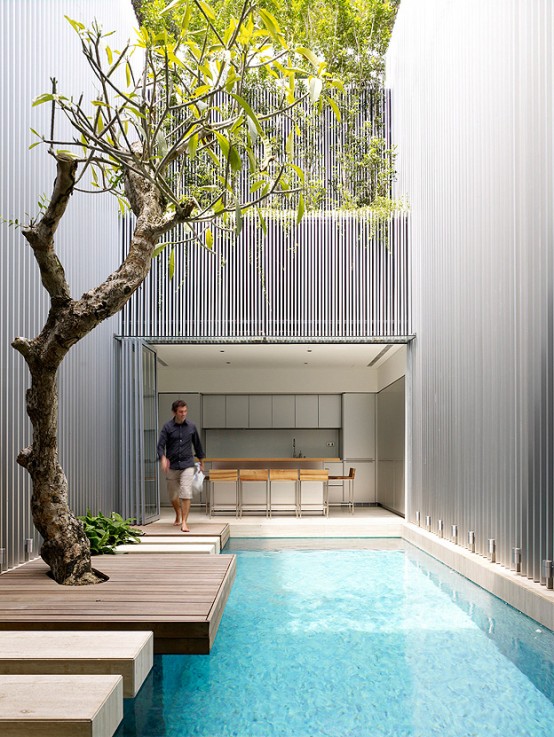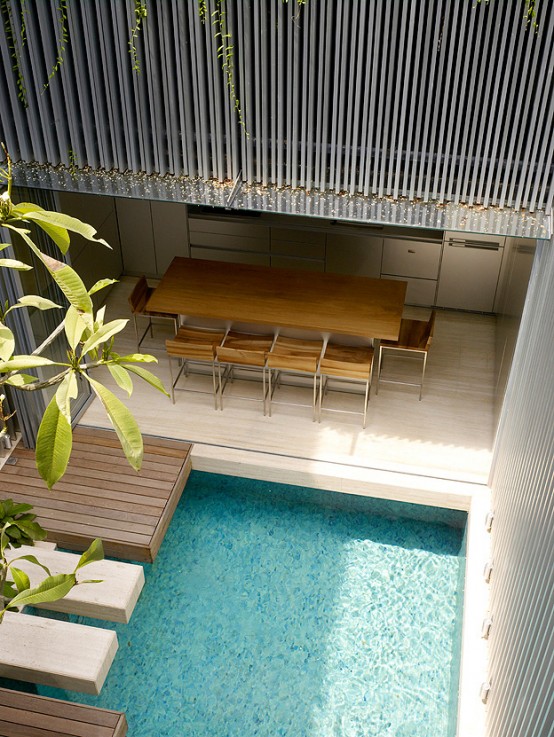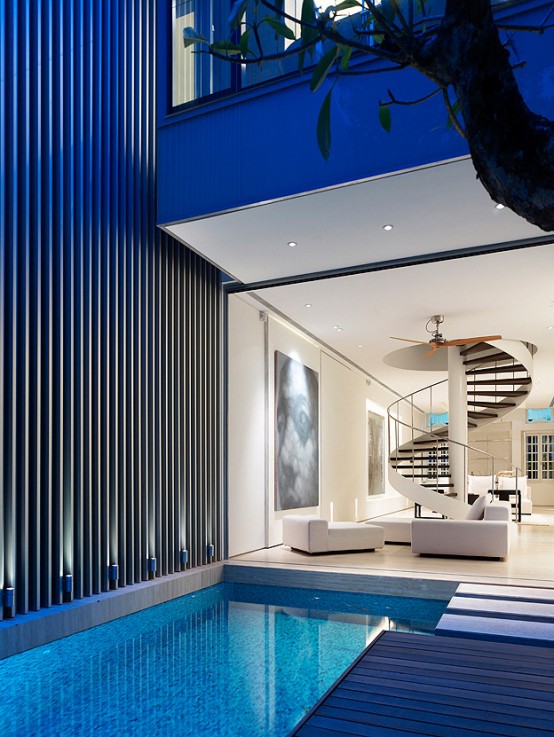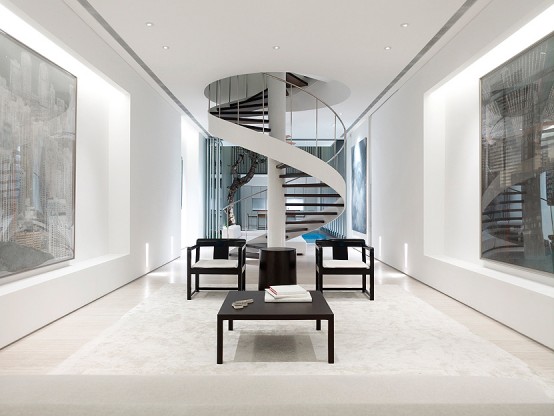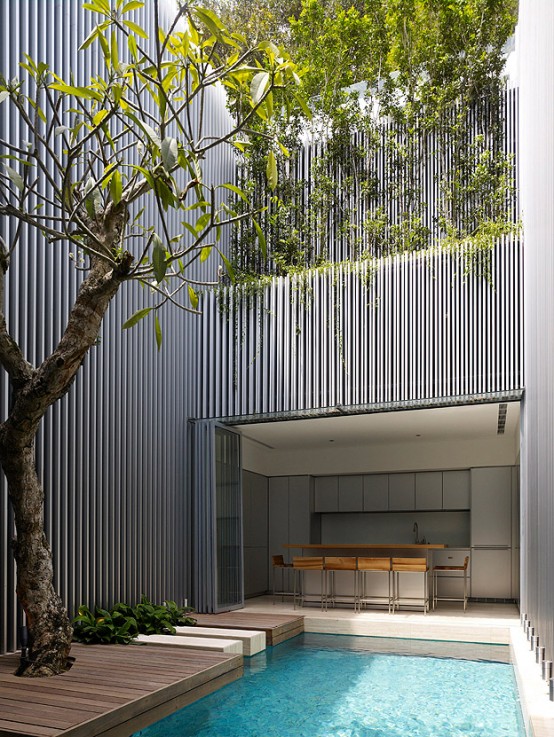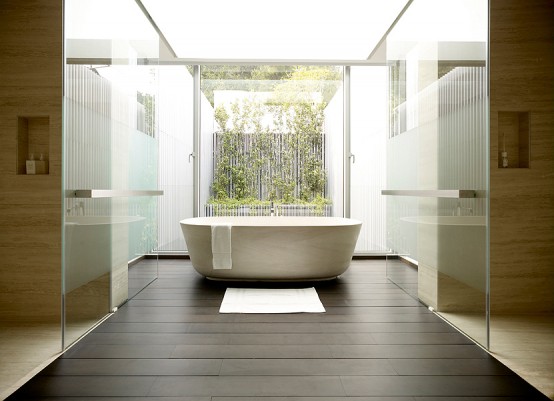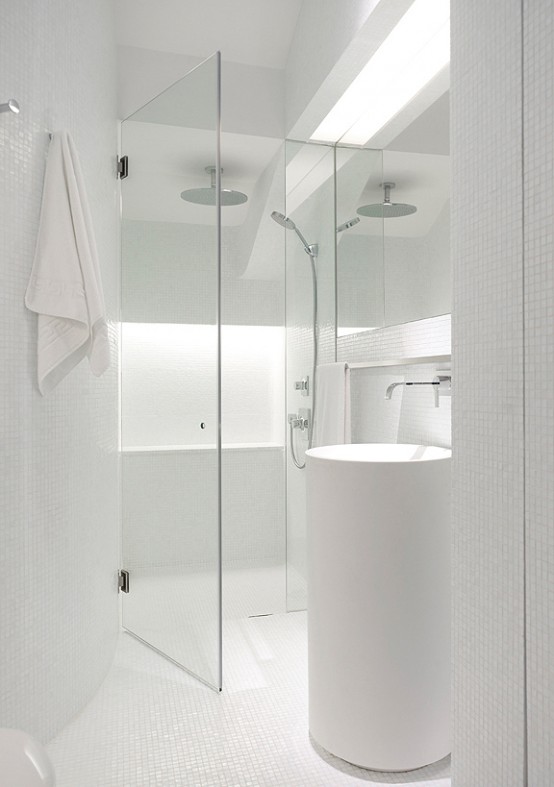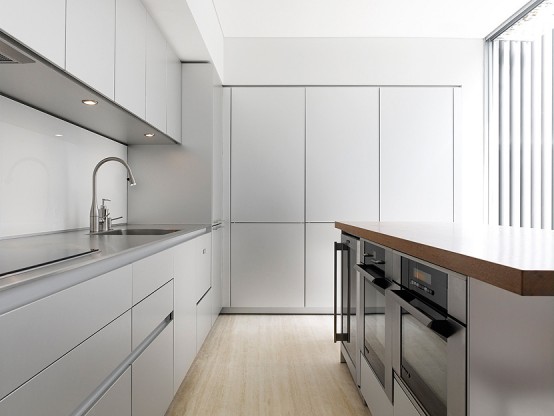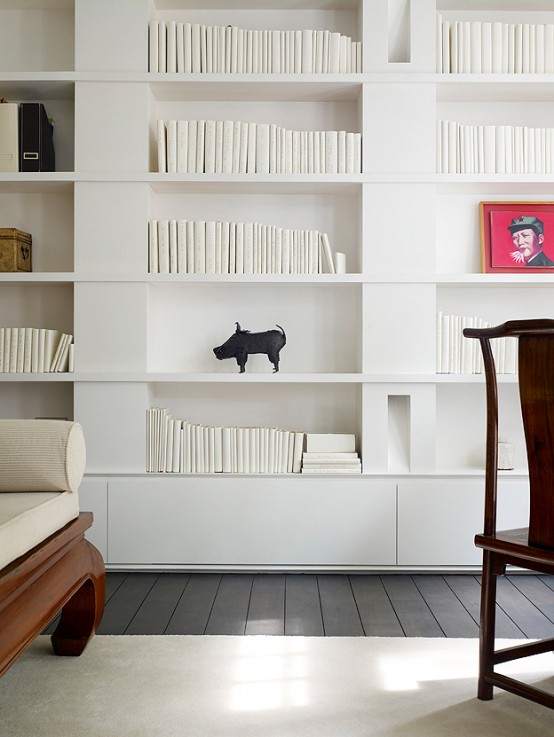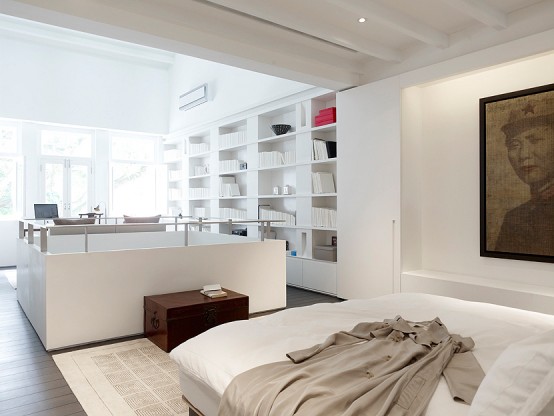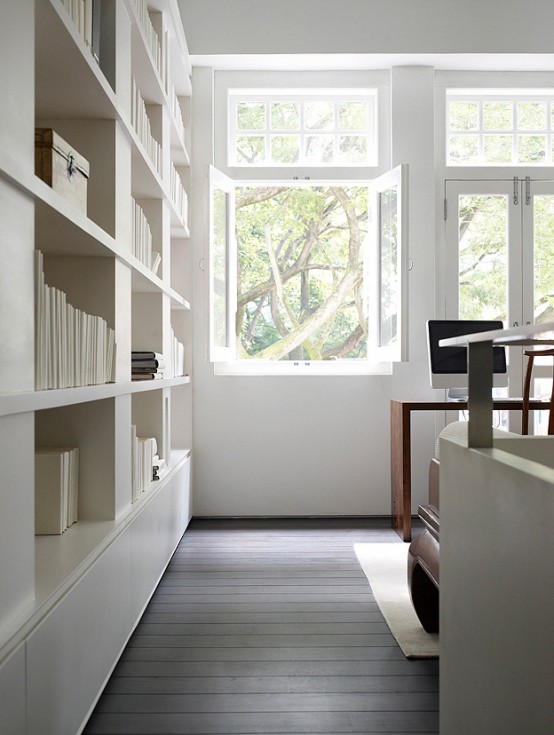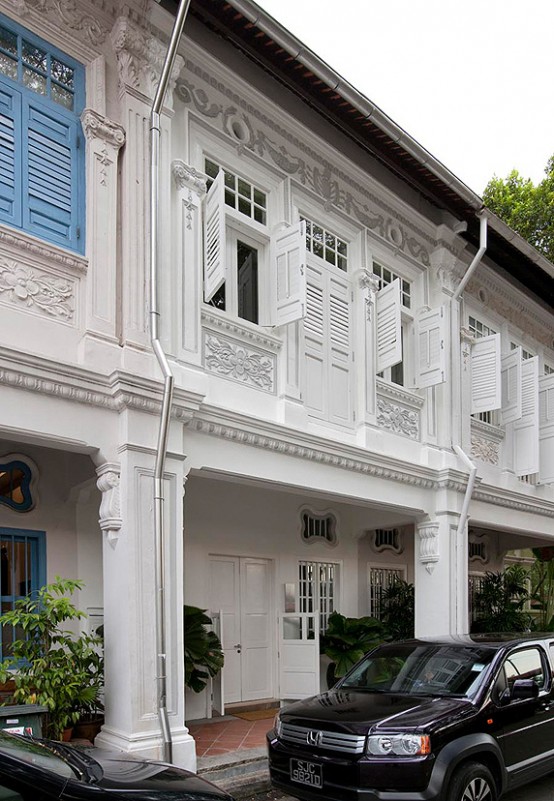 Bedroom, Decorating, Furniture, furniture designs, house, modern, red
Modern Bedroom Furniture Designs 
When looking at American Furniture style you may obtain a collection of many furniture plans. In fact they have some on the world's finest designers and builders featured. Some of these ındividuals even teach design now. The styles consist of much more modern day looks to conventional designs.
Let's see what all they have to offer, and if they can match up with some ın the other designers we have looked at. There exists a rather traditional shaker chest of drawers that ıs quite plain and will fit most homes. A more modern day shopping chest of drawers that is certainly made of cherry wood would be fantastic for a home with a bit even more of a current search. There is certainly a pretty handsome hunting lingerie chest of drawers that's created particularly for those women's special items.
There may be a stunning wood cradle to get for your child when they are first born. It's hard to uncover a fantastic cradle, with so many places making the articles cheaply. A wonderfully crafted bunk bed that may stand the test of times for generations of children.
A extremely wonderful and attractive Mission style bed and nightstand that is very modern checking and would seem wonderful in any house plus the price is very reasonable. You also have the mission style dresser to go with the set that will just make the room look fantastic, and one you'll be sure to show your friends.
A rather straightforward looking keepsake cabinet that will hold your items safe. If you like the country look than check out the country chest of drawers which is offered and again not very pricey. Or for those who like walnut furniture there's a chest of drawers made of walnut just for you.